I love to travel but it doesn't mean that I have to look like I am going skiing all the time. Merino wool dresses are one of the most versatile piece of clothing to travel with or everyday life. It is easy to layer up with a merino tank top or camisole or a base layers.
A very functional merino dress will allow you to switch from the hike to the restaurant in no time and enjoy wandering around the cities or the hanging at the beach in a comfortable fashion. There is no reason why our lifestyle and daily piece of clothes should not be as functional as the best outdoor gear. Merino allows all of that: it folds small, creates no wrinkles, dries quickly, and does not hold odor.
This is why you will find below my top three picks for women's merino wool dresses for based on my 5+ years of fanatical merino wool research and personal nomadic lifestyle experience.
| | |
| --- | --- |
| | |
| | |
| 87% Merino Wool | 100% Merino Wool |
| The best little black one at the moment: 87% merino, pack light, dry fast, easy to dress up or down. | This is the one I have! It has a longer length coverage which I like and very simple straight cut. |
| Check Price on Amazon | Check Price on Amazon |
Top 2 Merino Wool Dresses
Smartwool Women's Basic Merino 150 Dress

Fabric: 87% Merino Wool, 13% Nylon
If there can be only one, there is no better thing than THE little black dress when we can't bring much with us. Very easy to dress up or down: casual with sandals or tennis shoes, dressy with wedge shoes, and it will also look great with tights and boots in the winter.
---
Icebreaker Women's Tech Lite Tank Dress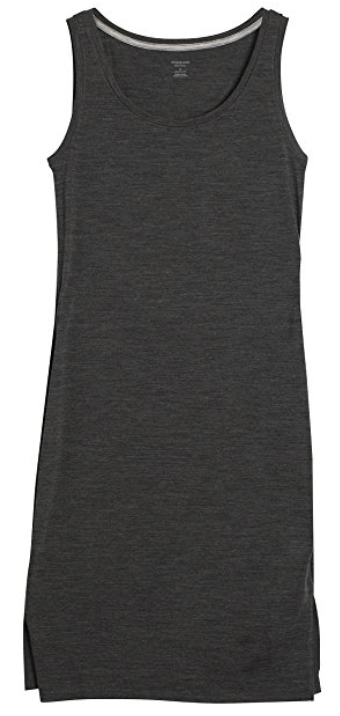 Fabric:87% merino Wool, 13% Nylon
I generally prefer Icebreaker clothing over Ibex, simply because they fit me better. I have bought that one to try to find an alternative to my beloved Villa Dress. This is great alternative. It is a little longer than most beach dresses and it exists in plenty of color variation. I love the new stripe addition!
---
Also great:
Icebreaker Tech Lite SS V Stripe Dress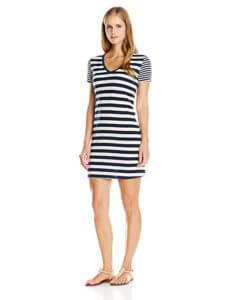 Fabric: 87% merino, 13% nylon
A very short dress to casually where with flipflops at the beach or the pool.
---
Icebreaker Women's Aria Tank Dress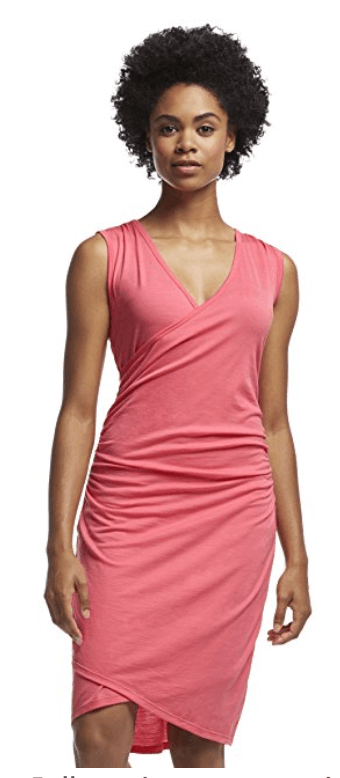 Fabric: 87% Merino, 13% Nylon
Very flattering and more importantly very comfortable thanks to the added stretch material.
---
Icebreaker Allure Dress

Fabric: 87% Merino, 13% Nylon
It can come up handy to travel with a dress that is not too short and covers your shoulders depending of the countries you are visiting. This one will suit well if a waist fit suits your bodyshape. Exists in different colors.
---
Sporty look merino wool dresses
MILANO POLO DRESS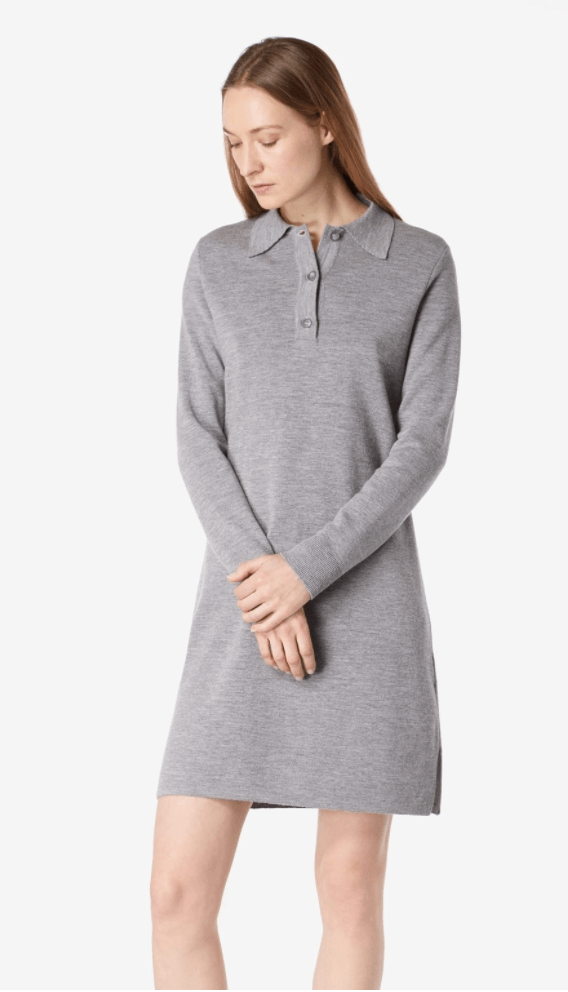 A straight fit with a classic polo collar to wear with casual tennis shoes and wonder around new cities. 100% merino on the plus side, quite expensive and can only be washed by hand on the other hand.
---
Icebreaker Merino Cool-Lite Yanni Hooded Dress

Fabric: 61% Merino wool, 9% Tencel, 14% Nylon, 6% Lycra
This one only has 61% merino but will satisfy the ones who wants to look sporty yet fashionable.
See on Icebreaker | Check Price on Amazon
---
Long sleeves merino wool dresses
Ibex Merino Wool Shae Dress

It is the long sleeve version of the Azul Dress from Ibex. A very simple 3 seasons dress that can be wear easily in addition of leggings in Winter.
See on Ibex | Check Price on Amazon
---
We Norwegians Fjord Wrap Dress – Women's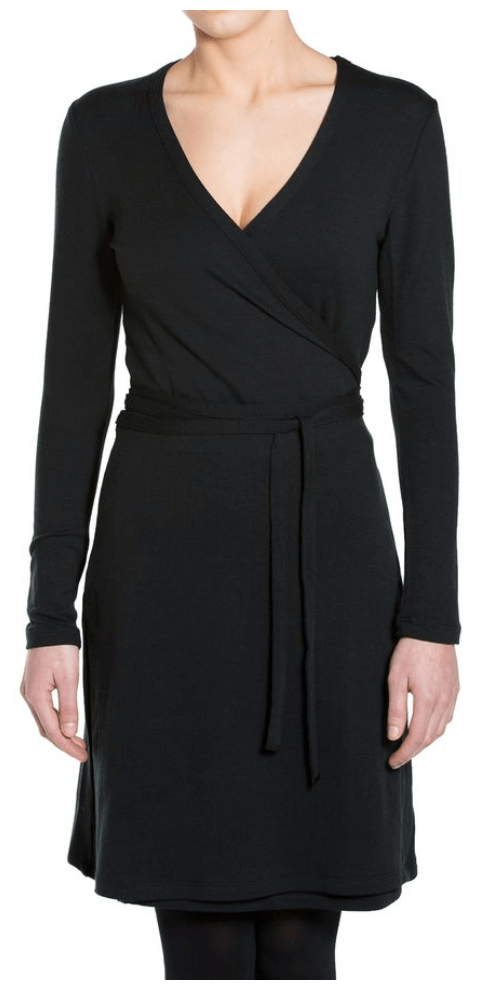 I love wrap dress because they are flattering and very versatile. The dress can be worn on it's own with flats, styled with a jacket and heels or layered with a turtleneck for warmth.
---
Merino wool dress from Australia
Boat Neck Maxi Dress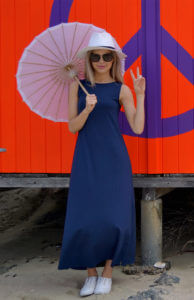 95% superfine merino wool
If you are lucky enough to live in Australia, I would definitively check out Mittenmerino as they have a ton of very stylish 100% merino dresses! And if you keep an eye on the sale section, you can get a great deal and be the most fashionable minimalist traveller.