I was just back from a trip in NYC during which one of my colleague mentioned how much she loved the new shoes she just bought. She said she had to check three times that she actually had her shoes home while coming to the office in the morning, because they were so comfortable. She thought she was still wearing her slippers!
Then added that they were from merino wool.
I was like "whaaaat?!" (She doesn't know I live and breathe Merino wool!). So I asked for more. She said the brand was from Allbirds and there I was googling it and spotting their store a few blocks down in Soho.
In no time at all was I looking into merino wool shoes and all the brands available.
Best merino wool shoes
Our Pick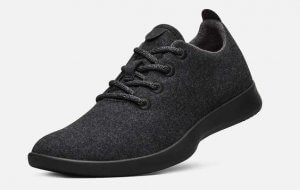 Material: Wool upper and padded insoles
Wool weight: 17.5 micron (the lower the softer)
Made for: Lifestyle
Price: $95
Made from superfine Merino wool (which is sourced from New Zealand), these shoes mimic the anatomical structure of your feet. This ensures that there's even distribution of weight as you walk.
Note that even if they look like runner shoes, there are mostly made for casual wear with style thanks to a minimal branding.
Both the men's and women's merino shoes are available in a variety of colours going beyond the natural grey, black, and white to be the most fashionable merino wool shoes on the market at the moment.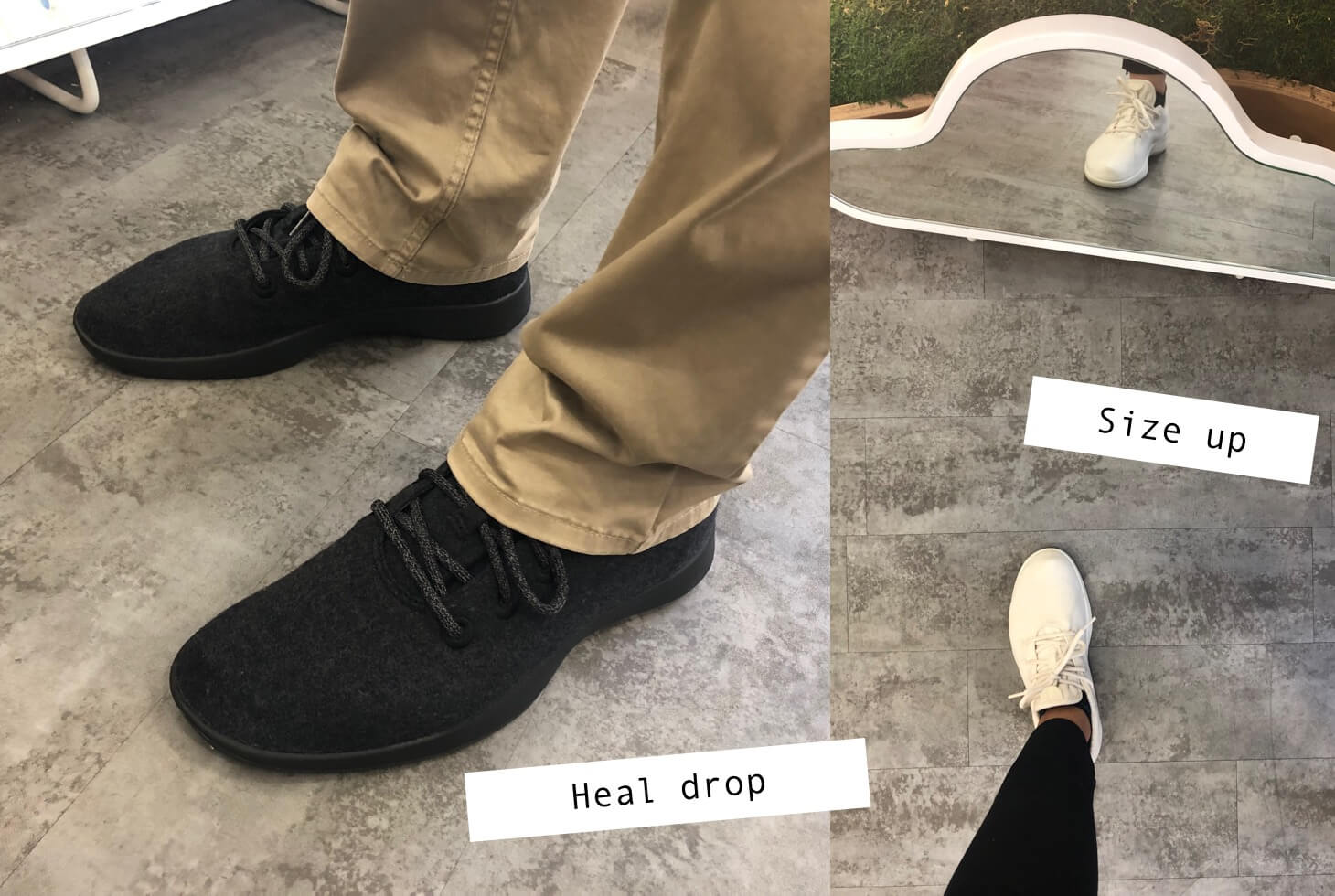 Additionnal note: because the upper is made of merinowool, it feels very soft. As you can see when I (Caro – on the right picture) tried them on at my usual shoe size, my big toe appears somewhat visible. It might be the reason why they recommend one size up. Which Tom did on the left and it resolves the aspect with the black shoes.
We noticed that the heal drop was bigger than our common shoes. It might be because we are used to CrossFit shoes which have a hard sole and no drop for weight lifting purpose. On the other hand, the hype around the confort – in terms of softness – of the Allbirds is definitively legit.
Alternative merino wool sneakers options
Also great
Material: Upper 84% Australian wool 16% polyester with a 100% merino wool lining
Made for: Lifestyle to some light training
Price (estimate): $60 – $95
Le Mouton brand basically made shoes made of merino wool before everyone else which is why they have so many reviews. They are available on Amazon which is a great plus if you want to try several sizes.
---
Best value for men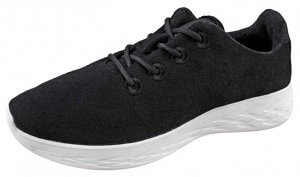 Material: Upper 70% wool, 30% polyester
Made for: Lifestyle to some light training
Price (estimate): $35 – $55
These are made of 70% wool and 30% polyester, meaning they are meant to be as light as the 100% ones with added resistence in the upper, but for the cost of breathability and smell retention. The combination of these two materials makes these shoes feel very soft and cozy. What's more, they come with adjustable laces, enabling you to choose the tightness level you prefer.
You can wear these merino shoes when going to the gym, on the road and even as an everyday sneaker.
Urban Fox Parker sneakers come in a variety of colours, to match your style. They're available in black/black, charcoal grey/white, light grey/white and black/white combinations.
---
Best merino wool sports shoes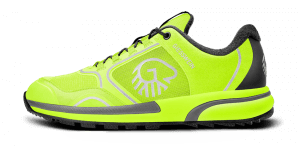 Material: 100% Merino wool lining
Made for: Running, Training
Price: $159
The lining on these sneakers is made exclusively from merino wool. These shoes also boast micro-grip technology, which prevents slippage on wet surfaces. If you factor in the dual-compound sole, you get all-weather merino shoes that can tackle every terrain; be it snow, rocks, mud, sand or water.
The fact that the Wool Cross X are made of merino wool makes them superior to other sport shoes. For one, they are lighter; hence, offering you maximum support for a good walking or running experience. Two, they have moisture-wicking capability so they'll keep your feet dry throughout your sporting activity. Finally, these merino sport shoes are versatile enough to be used in both cold and hot weather.
You can read more about behind the shoe on their initial Kickstarter campaign.
See men options | Shop women options
---
Most stylish merino wool sports shoes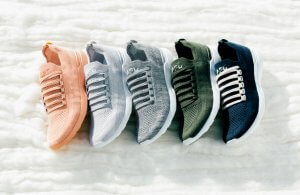 Material: 80% Australian Merino Wool yarn integrated into a stretch-rebound TechLoom upper
Made for: Running, Training
Absolute featherlight weight
Care: Machine wash cold
Price: $250
Athletic Propulsion Labs goes after the "luxury performance" segment. These sneakers are even more stylish than the Allbirds because thanks to its trendy knit look, they end up looking less "wooly". They make for a great everyday all-about-town shoe, and given the performance heritage they are at the same time much lighter and more comfortable than your classic fashion sneakers.
That said APL has a running heritage. They are adequately cushioned for shorter runs and can work great for some training class with boxjumps and air squats. The soles are quite low to the ground but won't be as good as the Reebok Nano's for weightlifting purposes.
Of course, they are also great for travelling, when you want comfy shoes you can easily slip on and off and wear with pretty much anything.
See men options | Shop women options | See women's options on Amazon (! not all colors are merino)
---
Merino wool boots