Sweaters are an essential part of a wardrobe and not just for outdoor activities. We love merino wool even outside hiking and snow activities. I have been wearing merino wool for a decade now and I am happy to share a list of of the best sweaters that goes beyond the traditional technical wear listing. Because I am not always travelling and I still like to look great – yet confortable – when I go to the office.
Cardigans
: Pullovers are closed in front. Cardigans are open in front and function like a knitted jacket.
No sleeves – aka poncho: features a relaxed fit which gives you room to move without restriction.
Wrap: also features a relaxed fit which gives you room to move without restriction and like cardigans, there are opened in front and won't mess us with your hair every time you want to put it on and off.
Turtle neck: high neck helps keep you warm.
Thumbholes: they tend to make a sweater look more sporty but thumbholes help keep your sleeves in place and your hands warm. It makes it easier when you have to often put on and off another layer on top like a ski jacket.
Half Zip: A front zipper will give a more sporty look to your sweater. This feature is a good way to ventilate and let some heat out.
Want a hood?: if you want a top with a hood, check our merino wool hoodie article.
Most of the options listed below can be safely machine washed because we like convenience even though a top layer made of merino wool doesn't need to be washed very often at all, even more so if you choose a dark color and wear a t-shirt under it. So you want to be mindful of that. Hang your merino wool clothes to ventilate into the fresh air instead. It is true anti-stink magic!
Note that it is actually best to wash the garment after wearing it a couple of times to remove any short fibers from the fabric in order to avoid future pilling.
When washing, don't use detergents as they can affect the dye in wool and weaken the fibres. So use a gentle detergent to hand wash or use a gentle machine cycle at 30°C or less. Don't use any softener and use a low spin or better yet, no spin and squeeze out the water, without wringing.
Be sure to not put it in the dryer as you want to be careful about the shape. It is typically best to lay your merino wool flat to air dry. This is particularly true for pullovers as they are heavier than a t-shirt for example. Hanging them while wet could result into bad form share as all the water would pile at the bottom.
Regarding pilling on knitwear: Pills occur naturally with friction and can be easily removed with a pilling comb or a fabric shaver.
Our pick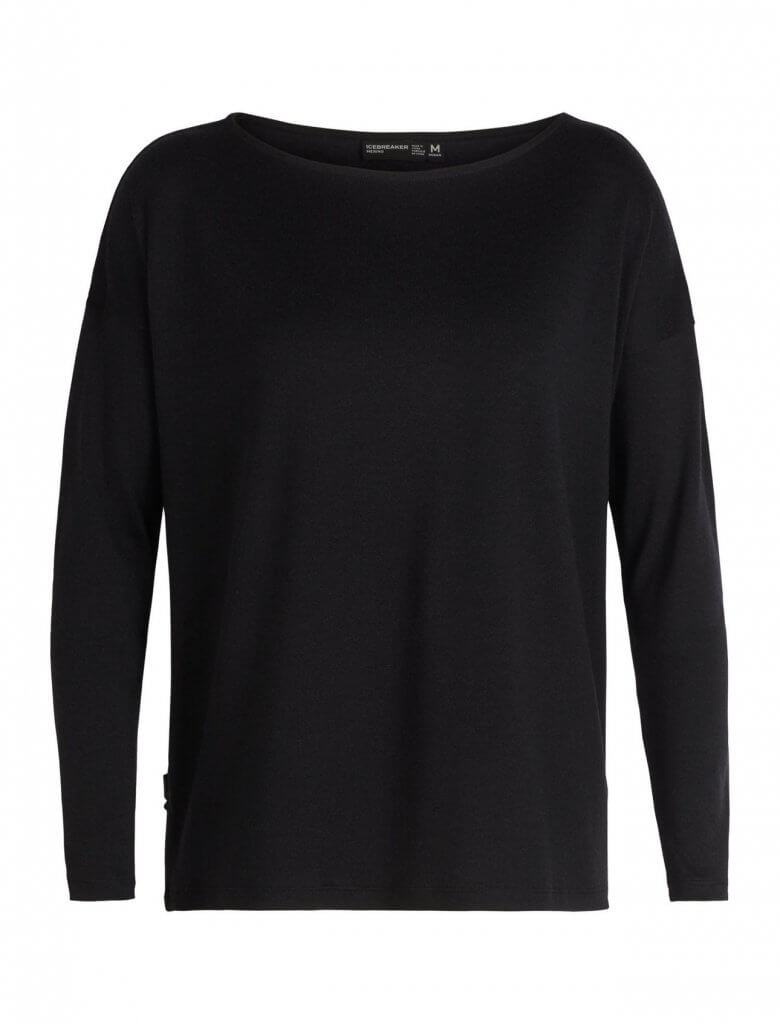 Material: 100% Merino Wool
Construction: 260 g/m²
Best for: Everyday wear
Care: Machine washable
Features: Straight cut, boat neck
Price (estimate): $140
See on Icebreaker | Alternative model on Amazon Prime
---
Also great, if you prefer a crew neck: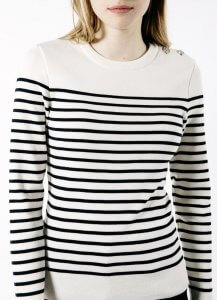 Fabric: 100% merino wool
Best for: Everyday wear and outdoor!
Care: Hand Wash(!), Dry Flat
Price range (estimate): €125 / $235
A slim fit sweater with a very high quality knitting finish. I find the classic crew neck less flattering than a boat neck but it has the advantage to bring more coverage and having less to worry of what base layers we are wearing.
I have in the classic breton stripes colors. What can I say? I am french! However it exists in different colors in stipes or even plain black.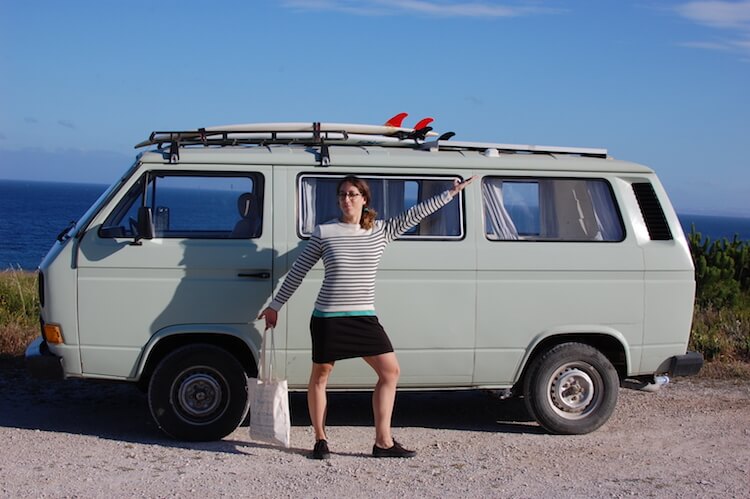 ---
Best value: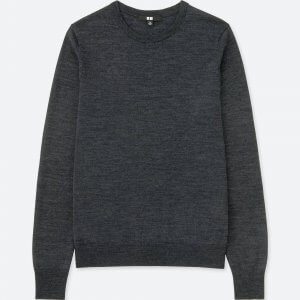 Fabric: 100% merino wool
Construction: 19.5 micron (the lower the softer)
Best for: Everyday wear, office
Care: Machine washable
Price range (estimate): $30
Uniqlo offers a range of Merino wool sweaters at an amazingly low price of $29.90. Their material feels quite fragile, however, so I wouldn't recommend it for sporty outdoor activities. However it does work well for in the office or around the home.
---
Best roll neck merino sweater: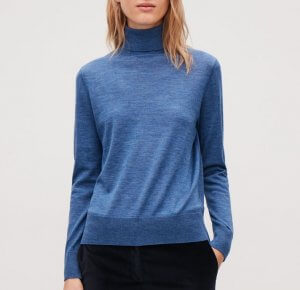 Fabric: 100% merino wool
Best for: Everyday wear, office
Care: Machine wash cold, low spin, lie flat
Price range (estimate): $89
COS offers a range of merino wool clothing in each of their collection. This sweater is made of very fine merino wool that would be best suited for office or day-to-day wear and low sports or outdoor activities. What we like about this roll-neck is the tightly ribbed finishes and the colors options, not limited to the grey color palette.
---
Best merino wool sweater for outdoor activities: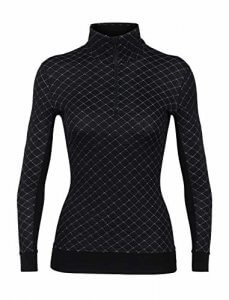 Fabric: Body: 82% Merino Wool, 18% Polyester Panels: 100% Merino Wool Rib: 96% Merino Wool, 4% LYCRA®
Construction: 200 g/m²
Best for: Snow sport
Care: Machine washable
We included this one, because even if it is more of a technical wear, it still look stylish enough for lounger wear or travel, where the thumbholes and half zip can come handy ot regulate your body temperature.
---
Best looking merino cardigan: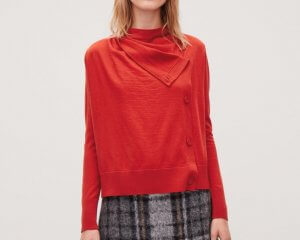 Fabric: 100% merino wool
Best for: Everyday wear
Care: Machine wash cold, low spin, lie flat
Price range (estimate): $99
We like cardigans because they are convenient to put on and off without ruining your hair and look stylish as they create the interesting visual effect of multiple layers. The advantage of this one is that is also combined the advantage pullovers. Closing the button will results in a simpler look and help with insulating. Again we love the color palette COS is trying here.
---
Best merino poncho: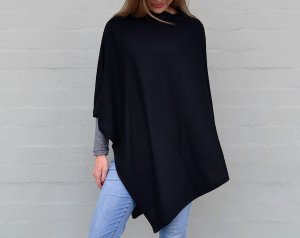 Fabric: 100% merino wool
Construction: lightweight
Best for: Commute, travel
Care: Machine wash, low temperature
Price range (estimate): $129
Poncho are the perfect dress up or dress down accessory! They give you room to move without restriction. Smitten Merino offers it in a lot of colors.
---
Best merino knitwear:
If looking at chunky merino wool pullovers makes you want to learn how to knit, we have written an article about the merino wool yarn and a selection of easy knitting projects to get started.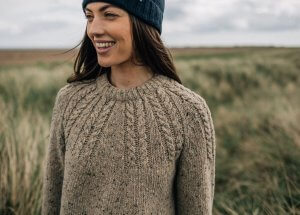 Fabric: 100% chunky merino wool
Best for: Everyday Winter wear
Care: Handwash only!
Price range (estimate): $158
Finiterre's UK brand specialises in stylish cold surf and advanture clothing. They know what they are doing when coming up with this upmost classic wool sweater that will keep you warm all Winter.