In the past, my packing list didn't have any merino wool pants or trousers in it.
Instead, I opted for a pair of Slim Dungarees by Outlier. I've had two models since 2013.
But now I run Merino Wool Rocks, so I wanted to research the best options for wool pants.
I like to travel a lot as well as hike and I also do CrossFit.
Merino wool does suffer from the drawback that it's not as durable as other synthetic fabrics (although I feel this drawback is made up for with the lack of the disadvantages of synthetic or cotton fabrics).
So, I was looking for a pair of pants that could withstand a beating, yet keep all the benefits of merino wool.
After trying out pants from various different merino wool brands I've found two brands I'm happy to recommend as well as some good runner ups.
Our pick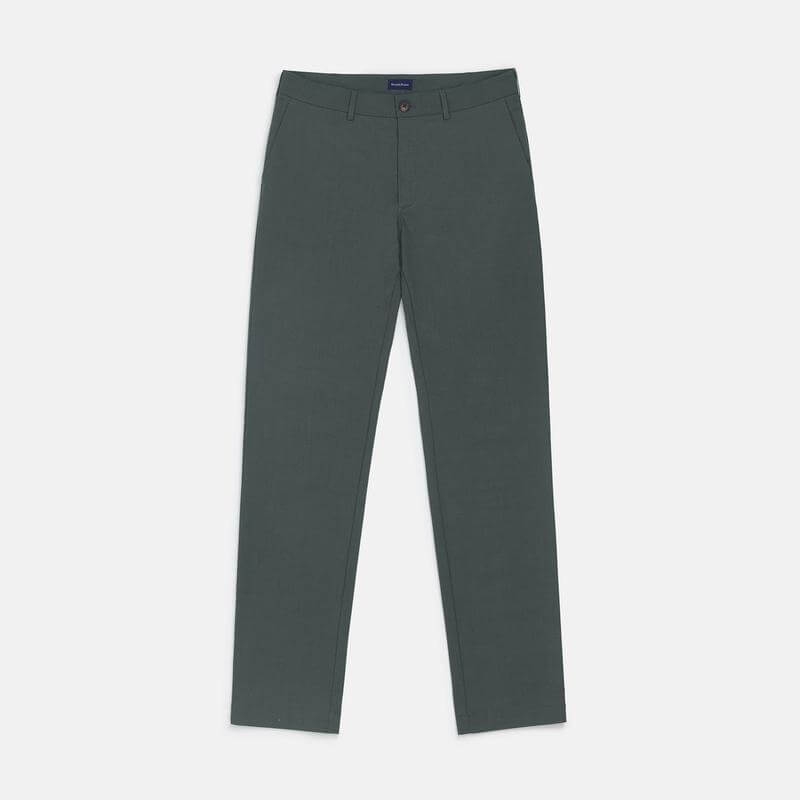 Material: 44% Wool, 44% CORDURA, 12% elasterell-p
Best for: Smart causal, office wear
Price (estimate): $158
Also great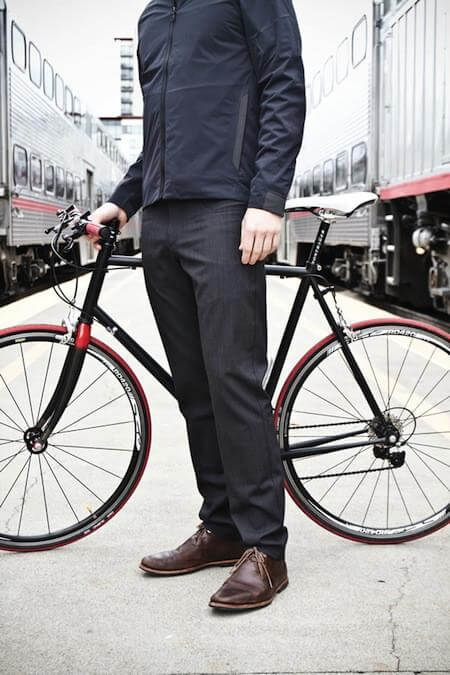 Material: 50% Wool, 45% Polyester, 5% Spandex
Best for: Daily wear, city bike riding
Price (estimate): $115
This brand caught my attention with this testimonial via Tynan:
"So far this is the only wool pant that has had any sort of longevity." – Tynan
I reached out to Makers and Riders, and I had a nice chat with the man behind the brand, Chris.
They have several models. I have had the 4 Season AeroDri Wool Jeans for over a year now, wearing them almost daily.
Despite the amount of wear, they're still in good shape. Highly recommended.
It exists in 2 colours and I have it in both colors. I've worn the dark pair for years. I even wore them on my wedding day!

See on Makers And Riders site | Check price on Amazon
Runners-up merino wool pants for men
Here's three pairs of pants that came in as runners-up. Icebreaker have several different options ranging from 99% merino wool to 30% and Asos has a stylish option at a very reasonable price.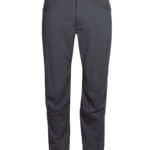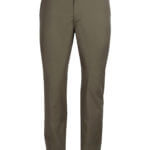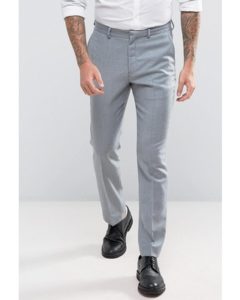 Jogging Pants
It tends to be easier to find jogger-style pants that are 100% merino. If you are looking for a baselayers to go under, you can also check our recommendation of bottom baselayers for men.